A guaranteed superstart
For the second year in a row we are at number 1 in the Emerce100. We can hardly believe that customers, partners and colleagues have once again seen us as the best digital production agency in the Netherlands.  
To celebrate, we're giving something away; our valued Discovery Phase to be precise. This part of the development process is guaranteed to super-start your next e-commerce or subscription platform.
There is no better way to get to know the rb2 teams behind the technical success stories of Europarcs, De Bijenkorf and DAF.
Launch your project with our Discovery Phase, and we're giving it away!
So we're giving away our Discovery Phase. This is how we get started with every customer and — as far as we are concerned — it provides the ultimate foundation for a successful project. During the Discovery Phase you will meet the rb2 team of business analysts, architects, tech leads and developers, and we will challenge your idea or business plan.
We use our technical power to convert your ambition into a technical ambition and roadmap. At the end of the Discovery Phase you will have a concrete plan for your e-commerce or subscription platform, and you will know which small, manageable steps you can take to realize your vision.
Sign up now if
your company is rock solid and the products or services are already a success
you have a clear vision about your next step in the field of e-commerce or subscription services
together with your own team, you want to convert that vision into a product roadmap and believe that our expertise will be indispensable in achieving this
you, like us, have an entrepreneurial, can-do mentality
Sign up!
Sign up for the giveaway of our Discovery Phase. Leave us a description of your project and who knows, maybe we'll see each other soon!
These customers preceded you...
rb2 is wéér de nummer 1 digital production agency!
We can hardly comprehend it ourselves. Emerce, the media platform in the field of online business, media and marketing, has named rb2 the best digital production agency in the Netherlands.
This prize is part of the 17th edition of Emerce100, a special edition of the trade magazine, in which an image survey is carried out every year into the best agencies and specialists in different categories. This year, more than 1,500 respondents took part in the survey, a record number for the survey.
We are of course very proud to have won this prize. Especially because we would not have been able to win this prize without the help, enthusiasm, and praise from customers and partners who took part in this image survey.
Thank you customers and partners for your unconditional support. You are our number 1 priority!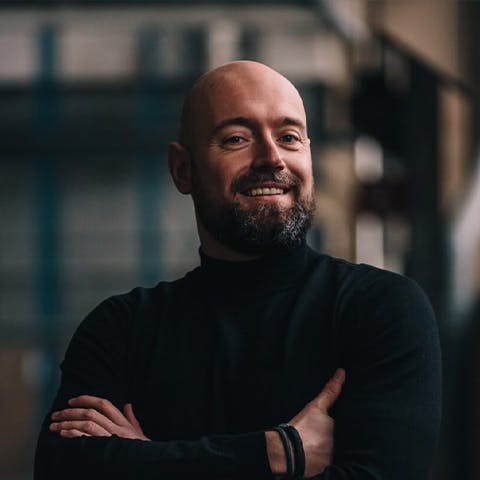 "Do you want to give your project a huge kick-start with our valued discovery phase?"
Jeroen van Mierle, Sales and Marketing