rb2 named new Solution Partner
for Fluent Commerce in the Netherlands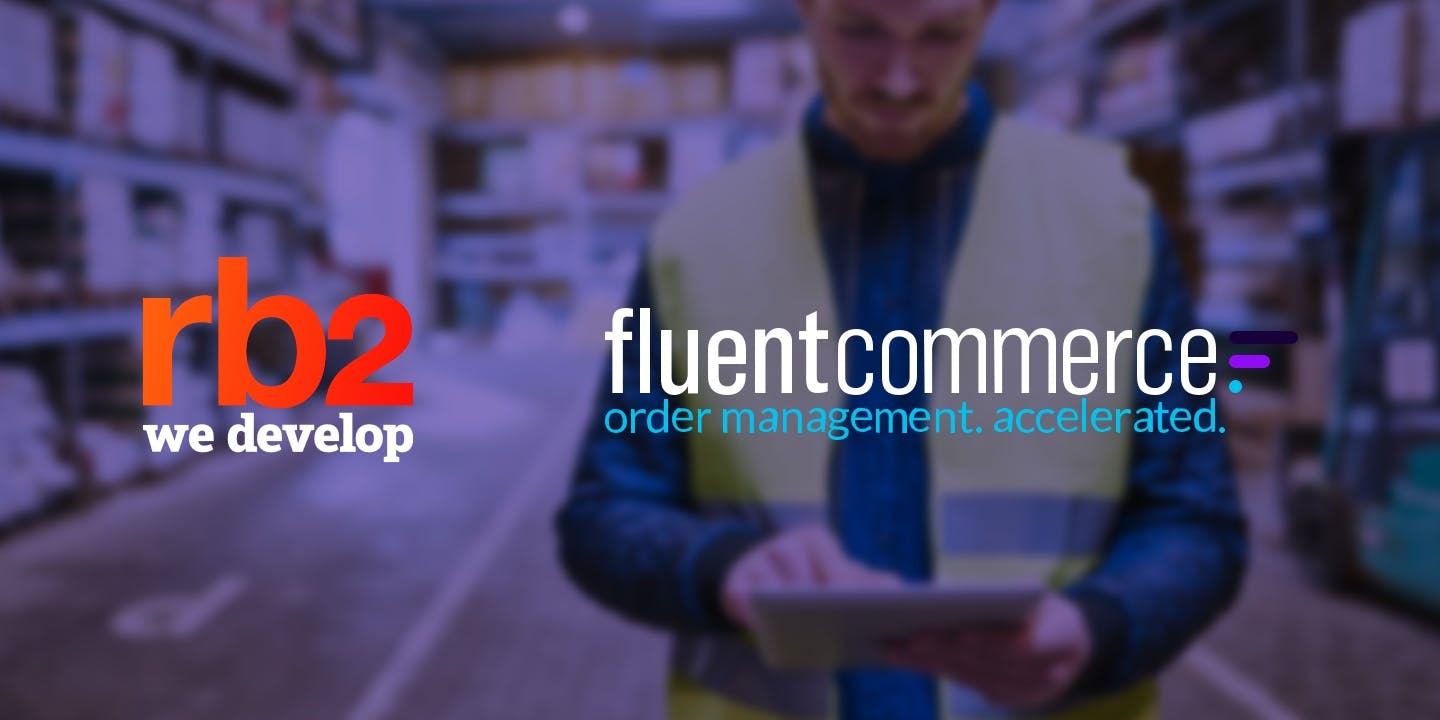 rb2 named new Solution Partner for Fluent Commerce in the Netherlands
Fluent Commerce named rb2 as a Solution Partner in the Netherlands. The Global  Order Management System (OMS) software provider will partner up with rb2 to bring their OMS SaaS solution to Dutch businesses. rb2 joins Fluent Commerce's global partner program and community. The partner community includes industry specialists with deep understanding of the e-commerce and OMS landscape that are familiar with the key challenges and needs of retail organisations in their respective regions.
Fluent Commerce's OMS is specifically built for solving complex problems for retailers who ship from multiple locations, through multiple sales channels. The ideal solution for these retailers includes best-of-breed, specialised SaaS platforms and a level of customization required for differentiation and addressing customer and/or product specific requirements. rb2 will manage Dutch customer relations and take care of customization and implementation of the Fluent Commerce OMS solution. Fluent commerce will support with know-how and take care of training of the end-users. By partnering with Fluent Commerce, rb2 is adding technical capabilities to their portfolio of leading and global software partners that are a great fit for their current and future customer base.
Chad Hooker, VP Global Channel & Alliances at Fluent Commerce: "The Netherlands is an interesting growth area for us, as companies in Europe tend to be very open to digital products. It's always important to find the right local partner who knows the market and has the right skills and size. rb2 was a perfect match for us, because they have a strong position in the Dutch market, a good reputation within B2B and experience with the implementation of order management systems. We look forward to building a great business together with rb2 in the region!"
Jeroen van Mierle, Commercial Director at rb2: "We see an increasing demand from customers for OMSs. We have looked into several order management systems that could help us fulfill that customer demand, and Fluent Commerce immediately came across as a good fit in terms of market focus and technical vision, including their commitment to MACH architectures. This is important to us, as it makes customer platforms future-proof as it is adaptable, and it gives companies the freedom to choose from the best tools available now and in the future. Fluent Commerce is a great technology partner for us and we are excited about working with them for a very long time."
About Fluent Commerce
Fluent Commerce is a global software company focused on distributed order management for commerce. Both B2C and B2B organizations rely on their cloud native, highly flexible and fully scalable distributed order management platform to transform fulfilment complexity into a competitive advantage. Fluent Order Management provides accurate and near real-time inventory availability across multiple locations, order orchestration, fulfilment optimization, fulfilment location management, in-store pick and pack, customer service, and reporting. This enables retailers, brands, and B2B organizations to fulfil orders profitably while delivering the best customer experience possible. Fluent Commerce works with organizations such as JD Sports, L'Oréal, LVMH and Dulux. For more information visit https://fluentcommerce.com.