Jeroen van Mierle, Commercial Director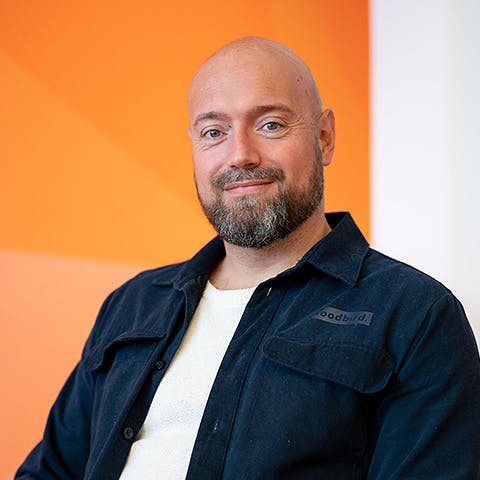 Kickstart
your new composable commerce platform with CoreConnect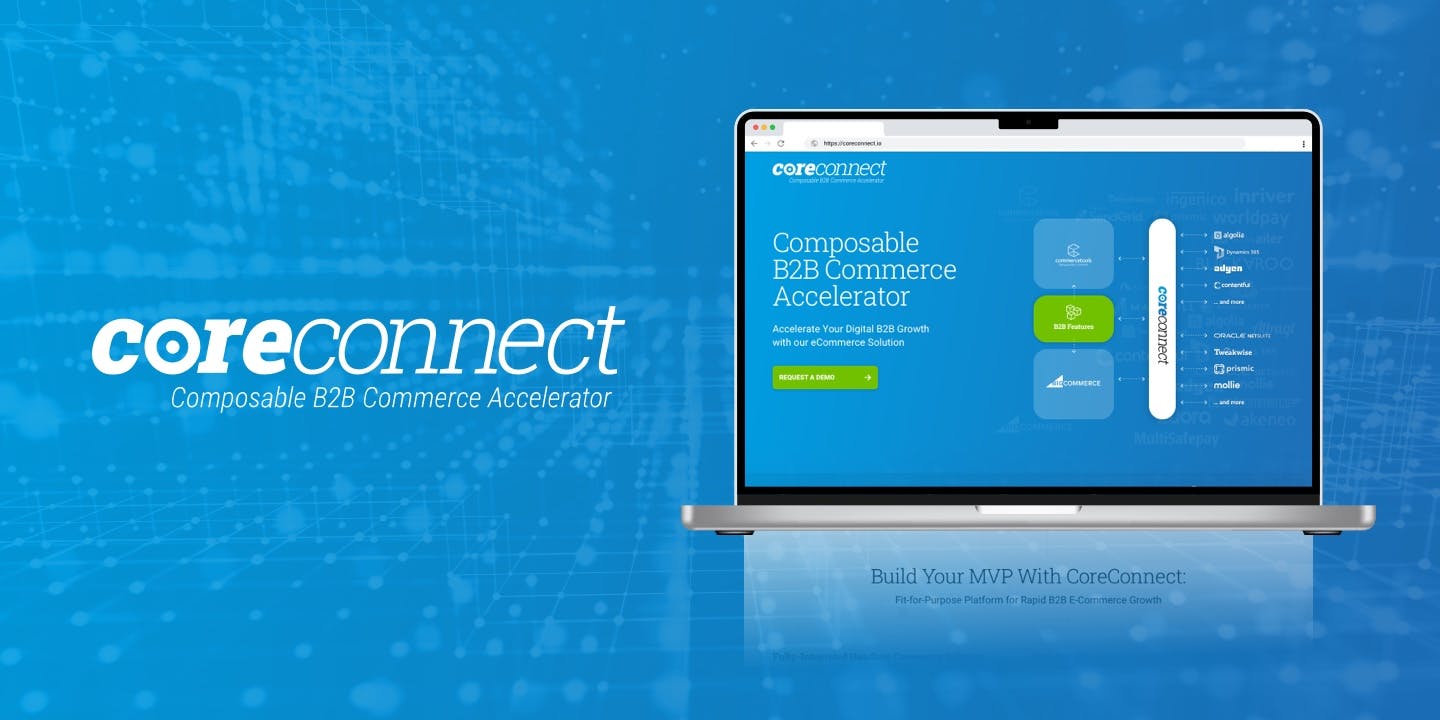 Kickstart your new composable commerce platform with CoreConnect
CoreConnect enables companies to offer their customers a seamless customer experience on their headless e-commerce, loyalty or subscription platform. It instantly brings together proven technology components, giving companies a kick start in bringing a future-proof and scalable platform live.
Headless platforms and composable architecture are hot. These technologies offer compelling advantages, but also have some disadvantages compared to traditional solutions. Selecting the right combination of all the necessary best-of-breed solutions can take a lot of time. Seamless integration of these components into a combined whole is an absolute requirement for providing a unique customer experience.
Companies also want opportunities to put their own spin on their platform and add customization to create differentiation. This often ends up being an expensive and time-consuming process, on which companies unnecessarily spend a good deal of time and money. This significantly delays the time to market of new online platforms, delaying the return on investment and learning from actual usage by customers.
Working platform live in weeks instead of months
CoreConnect from rb2 is designed to enable companies to quickly put a working platform live. "Customers want to see at the earliest possible stage how their new platform will look and function. CoreConnect serves as a kind of road intersection for your headless platform, where all the components come together to form a single customer experience. CoreConnect includes the front-end, the APIs, the back-end and the cloud infrastructure to make all the components immediately available as a single working entity, running stably and scaling as needed. We are working to provide customers with their new e-commerce platform, consisting of CoreConnect and a combination of pre-selected SaaS solutions, within an hour, in an automated process," explains Ties Luijendijk, business consultant at rb2.
The advantage of rb2's philosophy is that it shortens the lead time for companies to get started with a new platform that adapts to their growth. With CoreConnect, rb2 is targeting companies that want to move forward quickly: get to market fast with a proven composable commerce platform and further develop that technology based on data on actual usage.
Robust, scalable and manageable
"We work exclusively with reputable parties, including the makers of commerce platforms such as BigCommerce and Commercetools, CMSs such as Contentful and Prismic, and, for example, Akeneo as a PIM and Manticore Search as a search engine. So you can count on the technology to do what it promises! It is robust, scalable and manageable. And if in practice it does turn out that it is not the most ideal solution for you, then together we will look for a suitable alternative, preferably while you are already 'in business' with your new platform. Adding components at a later stage that are not in our portfolio is also no problem," Luijendijk continues.
Moving forward quickly
With CoreConnect, companies can move forward more quickly in the development of their new platform, and learn from user feedback. Based on those user experiences, organizations can then make adjustments to the live solution. "Our approach saves time and reduces the risk of disappointment. Moreover, you save costs because you can omit the extensive selection processes and get started right away with a working end-to-end tech stack. We therefore advocate getting your new platform up and running before the old one can be completely replaced. By using smart technological solutions, we avoid risky and late 'big bang' releases," Luijendijk concludes.