A mix of profiles in a team
spread across the Netherlands and China

The composition of our teams
The foundation of every development team consists of highly motivated, leading experts who have the ambition to excel and deliver what is best for the project. Out IT teams consist of a mix of profiles that together, are capable of supplying an iteration/increment of a product. In our situation that means that a development team has .NET developers, front-end developers, automation test developers and other development skill sets, including data base experts and architects.
At rb2, the teams usually have at least three and a maximum of nine experts, who are then managed by a Team Lead. It does often occur that the teams are expanded when the need requires. In these cases, we then move to a scaled version in which the group is divided into two teams with two Team Leads. In that case, the Team Lead will designate three suitable experts to form a new team. This way, the existing team will pass on the norms, values, culture, skills and experience to the new team.
The connection between the Dutch and Chinese teams
At rb2, we always work in international collaboration: a team is comprised of onshore and offshore experts. The development team in China is always supported by a Scrum Master and a Tech Lead in the Netherlands. This is how we bridge that gap between the Netherlands and China. It is the (Scrum) experts here in the Netherlands and often at the client's office, who, with all their experience, are able to bring the team closer together. This is done with online meetings of course, but our Scrum experts also regularly visit China. There, they get together with the development team to run through current and upcoming projects. They discuss technology, but also the Agile processes.
At the retrospectives we look back on how the Scrum team functioned and potential points for improvement are discussed. The scrum experts will consult the local management on new initiatives, matters that can be handled more efficiently, and to discuss interesting opportunities for the future. These may include potential clients and new developments at existing projects. This is how we are constantly fortifying the collaborative effort and teamwork.
Learn more about this subject?
Read what our experts are blogging about it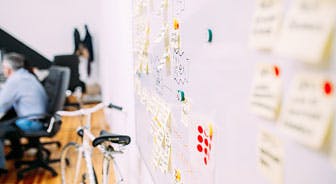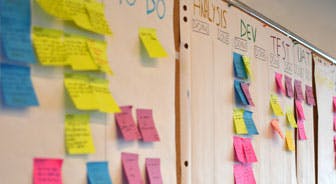 Blog
Marco van den Bergh
In the past, rb2 often worked according to the Waterfall method...
▸ Read this blog post