Think Agile, do Scrum
how Scrum principles move us forward

Transparent collaboration with Scrum
At rb2 we're Agile in how we think and work. Over the past years, we have completely embraced the Agile mind-set and it forms the basis of our values: openness, respect, focus, commitment and courage. There are dozens of Agile methods that all support a step-by-step development but rb2 has already been working with Scrum since day one. Our Scrum teams consist of the development team which includes a Scrum Master and is coached by a Delivery Manager in the Netherlands. And always with the client present as the Product Owner. Our clients have a domain expertise that we haven't tapped (yet).
With Scrum, you work in sprints. A sprint usually lasts two weeks, but this can vary greatly. We immediately begin to design small pieces of software that are visible and valuable. We start writing code from the get-go. The client always has access to this via GitHub. Better still, the GitHub account is in the client's name. This means you are literally the "owner" of our supplied increments.
Immediate access to the work with online tools
Transparency is achieved via whiteboards in China and at the client's location, if desired. But we also employ online tools to ensure transparency. We work with JIRA, Confluence or Microsoft TFS to access and make changes to the Product Backlog. With instant messaging tools like QQ, Slack or Microsoft Teams we (together with you, the client) maintain close contact with the offshore teams. We hold team meetings or sparring sessions - and to ensure that everyone can attend, we enlist tools like Skype and Zoom. This guarantees that everyone, the client, the Delivery Manager and the offshore development team, are on the same page.
A direct line from the PO to the development team
Open communication wherein you the Product Owner (client, PO) can directly engage with the developers is standard procedure for us. As PO, you are actively involved in the chat, conference calls and the various meetings led by the Scrum Master who knows his team inside and out. Our clients are routine guests at our office, and vice versa. This means that there is always 100% transparency and access to everything the team does.
A successful collaboration via an agile process
For us, working agile means complete transparency, the rapid deployment of working software and the customer always in the role of Product Owner. In addition, there is a Delivery Manager who continuously ensures the successful progress of the project; from our office in Purmerend, on location at the client or at our development teams in China. Discover in this video how this collaboration works in practice.
Learn more about this subject?
Read what our experts are blogging about it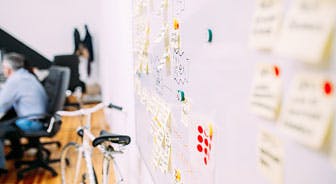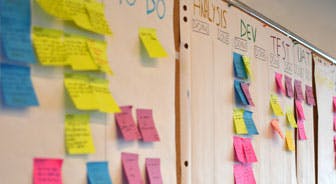 Blog
Mark van der Ploeg
In the past, rb2 often worked according to the Waterfall method...
▸ Read this blog post