Complexity cured with goal-oriented development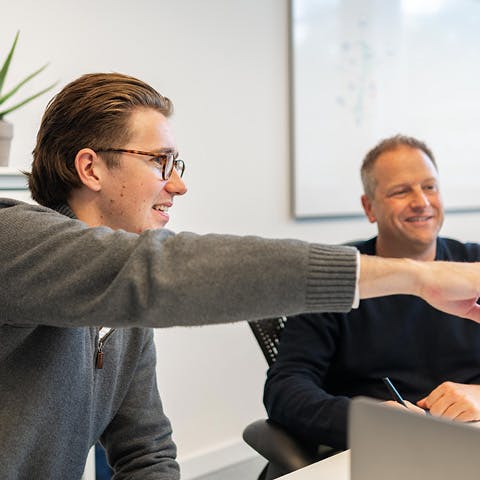 We've been working on our expertise for over 15 years
rb2 has more than 15 years in the eCommerce game. The knowledge that we use to develop the right solutions to complex customer issues is drawn from our extensive time spent handling projects in all things e-Commerce, loyalty and subscriptions 
We use that technical expertise to help you as a customer
to get to the heart of the specific needs and the technical solution required to achieve them
to find out where to start
to create a future-proof solution and determine your 'dot on the horizon'
to get clarity about the specialists you need to make it a success. If we don't have that expertise ourselves, we bring this in or refer you to the best specialist in that field.
Our goal: to focus on the wishes, ambition, and goals of a customer and create the most valuable digital platform possible.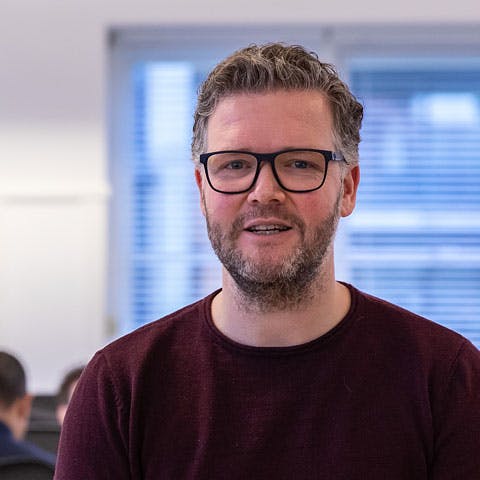 Would you like to know more about how our accumulated expertise can contribute to the organization and elaboration of your project?
Mark van der Ploeg, Operations Director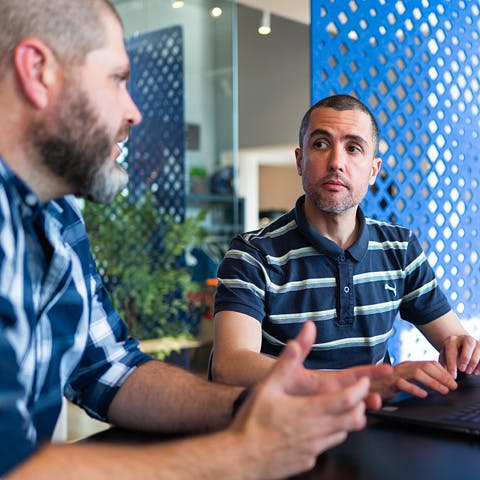 Handpicked, super talented teams
Each project is unique. That's why we carefully handpick our development teams, so that we can use the right specialists to get the job done. Irrespective of whether this involves renewing or extending an existing platform or a bespoke development project in which we build a new platform from scratch.
Custom teams
Our development teams have a wide variety of skills and specialties. Which specialisms and skills you need depends on the complexity and objective of your project. This could include specific requirements in the area of stakeholder management, market validation, technical integrations, and pivots (during the development process). These are the intricacies that our experience helps take care of.
Moving forward, fast, with small steps
We are Agile. We deliver pieces of working software in short cycles so that our customers and their user(s) can quickly use and review a working solution. Based on new insights and data from real users, the course of the project can be continually improved. And, if it is necessary to speed up the development process, we can easily scale up by adding extra developers from our offshore offices in Portugal, China, and Nigeria.
Our goal: to deploy a scalable, specialized development team and give your project the shortest time to market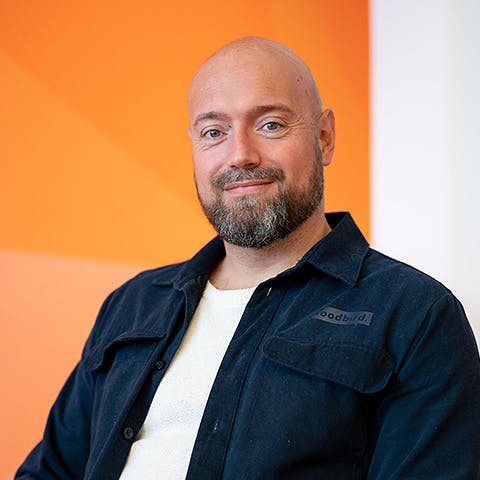 Would you like to know more about how you can deploy powerful development teams to make a project successful?
Jeroen van Mierle, Commercial Director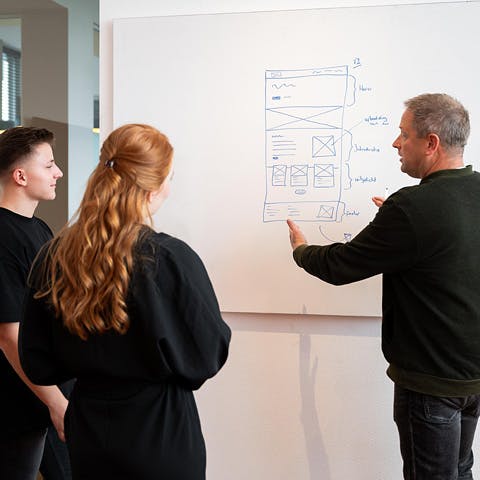 Guidance during the entire development process
rb2 not only assigns the right developers to your project. We also provide expert guidance. From our headquarters in the Netherlands, we supervise the entire development process: from getting a clear picture of the intended business goals and required solutions, to managing the development sprints and defining the post-launch roadmap.
The business consultants, architects, technical leads, and delivery managers take care of answering your questions, using short lines of communication and translating everything to the developers. The team in the Netherlands supervises the talks between you and the developers, so that nothing gets lost in translation.
Our goal: a development process where rb2 feels like it's part of your organization. Clarity, transparency and short lines of communication are at the heart of this approach.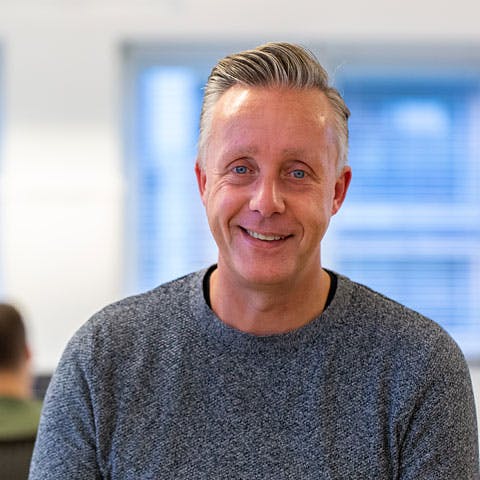 Would you like to know more about our way of working and how we work alongside our customer instead of for the customer?
Roelof Blom, Technology Director
Work hard, play hard
From lunching together and celebrating a birthday to the annual tradition of our winter sports outing. It seems obvious, but we have made it our culture. We do a lot together and have a lot of fun.