Do you recognize this? You have a dream you want to realize. But due to the crisis, there is currently no money or priority for your start-up idea or innovation project. And that is a shame because perhaps there are now opportunities for your product or service or you now have more time and rest to realize your dream. We help you realize your digital dream for 3 months, free of charge, and without obligations.
We have thought of the following: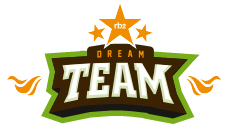 What do we want to do for you
In this crazy time, rb2 would love to help you, as a startup entrepreneur, innovation manager, or other creative professionals. And that is what the technical development agency from Purmerend does by making a team of developers available. This "dream team" has only one goal: to realize your digital dream. All you have to do is submit your idea.
The jury will then consider all entries. The winner will work with the dream team of rb2 developers to build your digital dream project in 12 weeks.
* This campaign will close on the 31st of May 2020. We will announce the winner in early June! *
yes, i will give my dream a team!
In summary:
Your dream is a technical project.
It's a competition (where you can win something).
The project is carried out by a professional rb2 team consisting of developer(s), architect(s), a delivery manager and an analyst.
We will carry out your 'technical digital dream' for 3 months, with 4 people.
The digital dream must be realizable through software development.
It doesn't have to be an original or new idea, but a distinctive character can help.
There is no restriction regarding participation regarding age, profession, etcetera.
Each dream is judged by a jury of 4 rb2 professionals.
You can ask questions via

[email protected]

.
No, there are no strings attached...