Last year we organized our very first Dream Team competition. Innovative ideas were submitted. The winning idea was rewarded with a Dream Team of rb2 developers. This group of technical specialists worked for 12 weeks to realize the winner's digital dream.
The first edition of the Dream Team competition was won by the Bijenkorf. Check out the video and case about the booking platform that our Dream Team built.
We liked the first competition so much that we want to make it an annual campaign. We want to continue to realize innovative dreams.
Why is this competition for you?
Do you have a digital dream? One that requires a technical platform to make your idea successful? Then we would like to know more about it. Especially if that dream has something to do with e-commerce, loyalty programs, or subscription services - three things that make our tech hearts beat faster.
Who can participate in this competition?
As digital specialists at heart, we naturally encourage everyone to continue to develop and share innovative ideas. For this competition we are looking for companies that recognize themselves in the following:
* Your company is in an online and digital area ready for the next step
* Your organization has an idea that meets the new or changing needs of customers in your market that requires a new digital platform to realize that dream within 6 to 12 months
* Your company offers products and services for both B2B and B2C target groups and sees growth opportunities by innovating in the field of e-commerce, loyalty, or with a subscription model.
* Your company can use technical development power to realize your idea
* Your digital dream will make the difference for your entire organization or a specific business unit (which was the case with de Bijenkorf). It does not matter how big your company is and which market you are active in
Dream team competition ... how do I enter? 
All you have to do is submit your idea. The jury will then consider all entries. We invite the finalists for a presentation, at our office or virtually. The winner will work with the dream team of rb2-developers to build your digital dream in 12 weeks. 

Who is rb2 anyway? 
rb2 is a technical development agency that translates customer issues to technical solutions, which we then develop and integrate. We do this with 60 technical specialists, managed from our head office in the Netherlands and supported by our development teams in Portugal, China and Nigeria. And after 15 years of working with the best team and with the most innovative customers such as Lavazza, de Bijenkorf, Philips and DAF, we are very proud to be number 1 in the Emerce100 this year in the Digital Production Agencies category!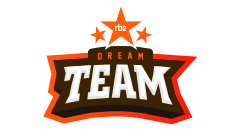 In summary:
Your dream is a technical project.
It's a competition (where you can win something).
The project is carried out by a professional rb2 team consisting of developer(s), architect(s), a delivery manager and an analyst.
We will carry out your 'technical digital dream' for 3 months, with 4 people.
The digital dream must be realizable through software development.
It doesn't have to be an original or new idea, but a distinctive character can help.
There is no restriction regarding participation regarding age, profession, etcetera.
Each dream is judged by a jury of 4 rb2 professionals.
You can ask questions via

[email protected]

.
No, there are no strings attached...
Join the contest!